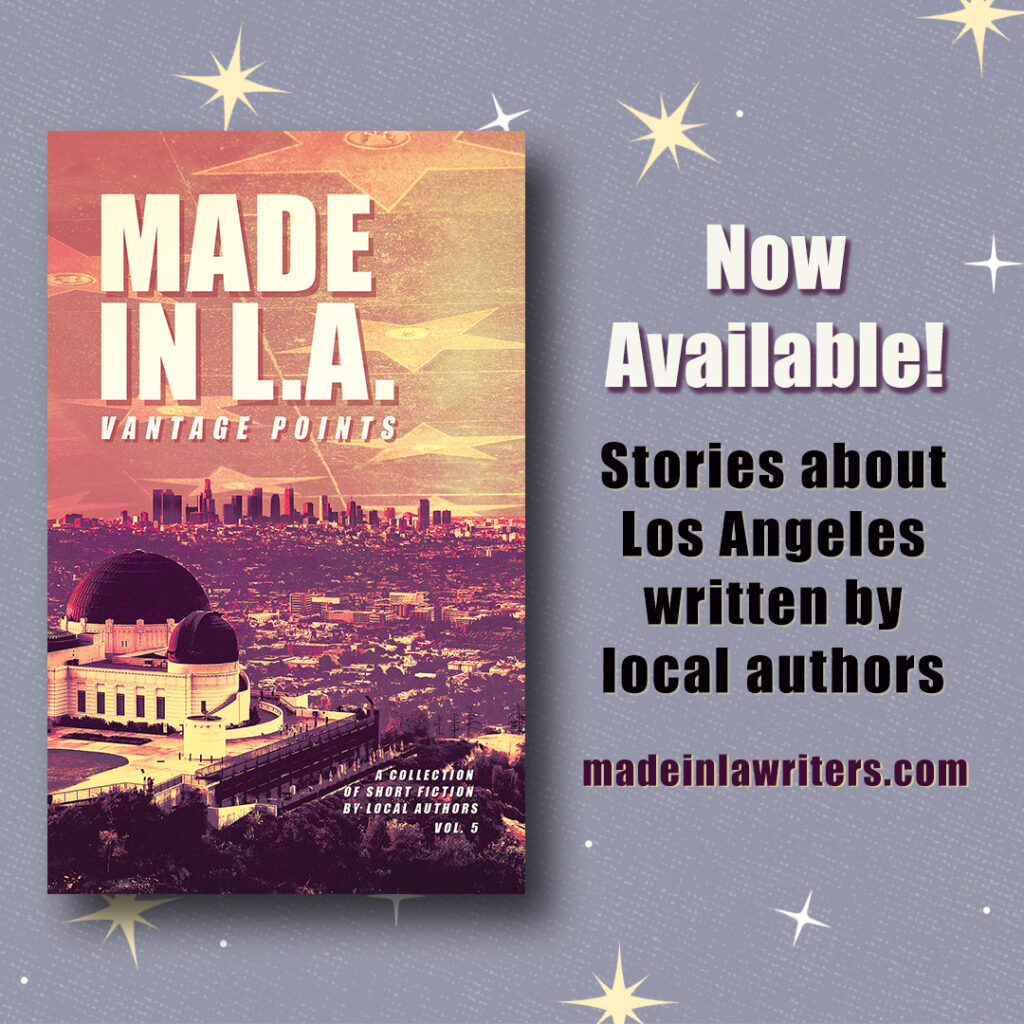 Made in L.A. Vol. 5: Vantage Points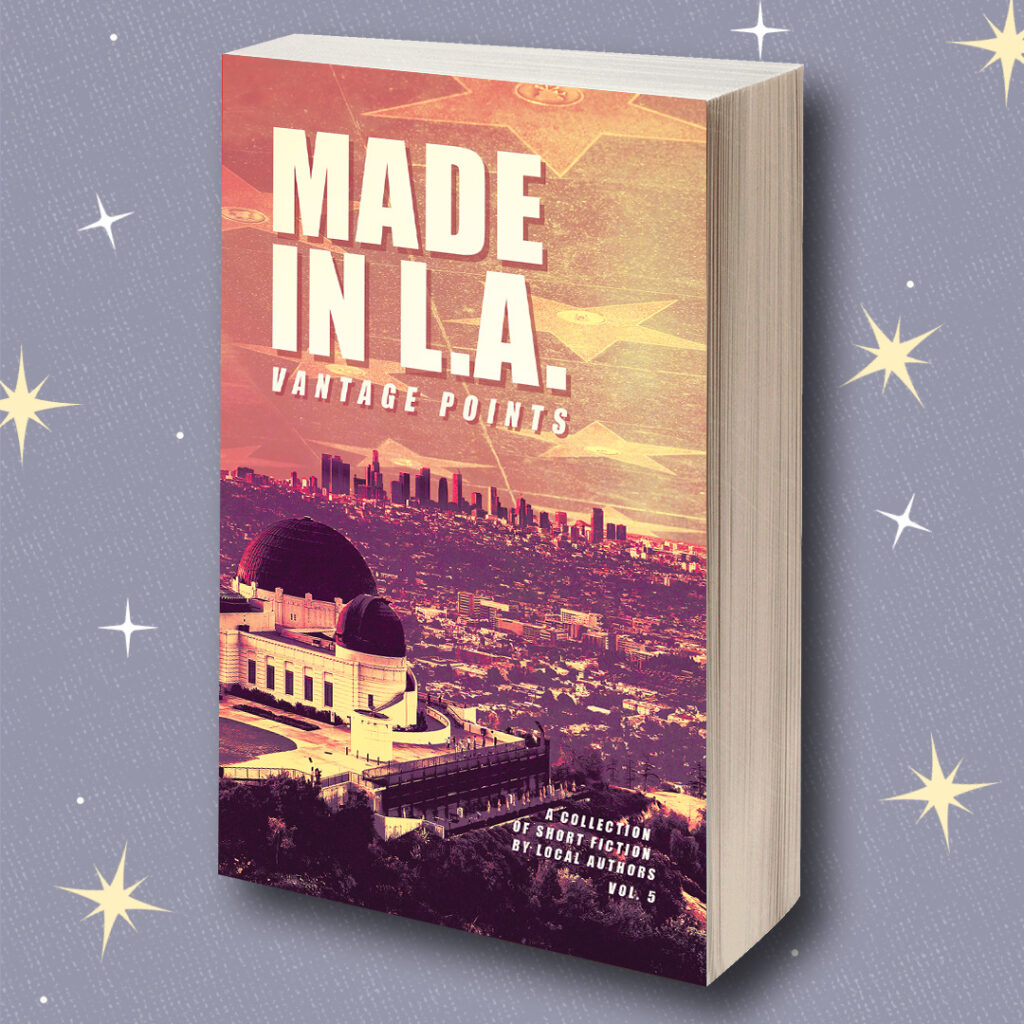 In Los Angeles, the only constant is change. Our lives go through cycles and rotations. We incorporate new ideas, people, workplaces, and patterns as we create the futures we have dreamed of since childhood. And so, the stories we tell are malleable and shifting, too. We seek out places to survey the world around us, to understand where we've come from, where we are, and where we're going. In a sprawling, intricately patterned landscape shaped by the lives of millions, we find commonalities and differences, joy and sorrow, and moments of convergence.
In this anthology, the fifth Made in L.A. short-fiction collection, stories are told through lenses that focus on the aptitude of Angelenos to reinvent and reimagine, to take action for ourselves and for others. Angeleno storytellers understand that to seek truth in a continually shifting and evolving world requires constant readjustment of the prism through which we perceive modern society. To solve the failures and dilemmas of the past, present, and future, we must observe from every conceivable angle and vantage point.
Made in L.A. Vol. 5: Vantage Points will be available in paperback and ebook formats everywhere books are sold starting June 1, 2023. Pre-orders are available now.
Paperback
E-Book
Volume 5 Contents
"The Couch" by Christina Hoag
An LAPD officer struggles to find shelter after she leaves a disintegrating relationship.
"Come as You Are" by Ryan Shoemaker
An ambitious, hard-rocking imagining of the final days in the life of Kurt Cobain.
"Half-Buried Hearts" by Hazel Kight Witham
A teenager's friendship crosses racial divides even as her father remains stuck in his prejudices.
"Hollywood Endings" by Frank Castelluccio
A gay couple's relationship crumbles under the strain of mismatched expectations.
"Window Walking" by Ryane Nicole Granados
Two young girls on a sidewalk stroll seek tantalizing glimpses of domestic scenes.
"Drift, Longshore" by Karter Mycroft
A strange encounter on the beach unsettles a man who comes to doubt his own eyes.
"Looking for Joey" by Tisha Marie Reichle-Aguilera
A woman searches for a missing brother after he's kicked out of the house for coming out as gay.
"Epic Stick" by Thea Pueschel
A character's journey into nostalgia on a skateboard ends in misery.
"All That Can Wait" by Noriko Nakada
A daycare situation is upended by the impacts of immigration policy.
"Ghost of Central Avenue" by Jovon C. Johnson
A love story unfolds at an intersection with a tragic history.
"A False Start" by Catie Jarvis
A woman makes a decision about parenthood and faces surprising consequences.
"Riding the Blue Line" by Mary Anne Perez
A day in the life of a long commute and the unfolding of many stories carried within train cars.
"The Better Sister" by Tiara Ito
A gut-twisting journey that starts with two sisters in a tense relationship finding common ground.
"Trouble Helping" by J.P. Higgins
A life-changing act of kindness that many have dreamed of ends with an outcome no one expects.
"The Makeup Lesson" by Sarah Haufrect
A young woman visits her estranged mother and reflects on how relationships end.
"Soul-Searching in Topanga Canyon" by Laura McGhee
A woman desperate to find her niche is invited into the lives of the stupidly rich.
Vol. 5 Contributors
Frank Castelluccio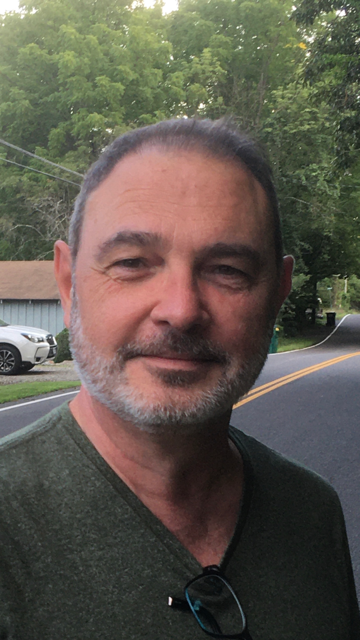 Frank's dream has always been to write full time. He co-authored the biography of actress Vivian Vance, The Other Side of Ethel Mertz in 1998. He had every intention to keep writing, but when his life took a detour, his dream was put on hold. Many years later, he is finally back on the road he was meant to take and intends to stay on it. He now lives in Brooklyn with his husband, Ugo their dog, and Penelope, a cat who thinks she's a dog.
Ryane Nicole Granados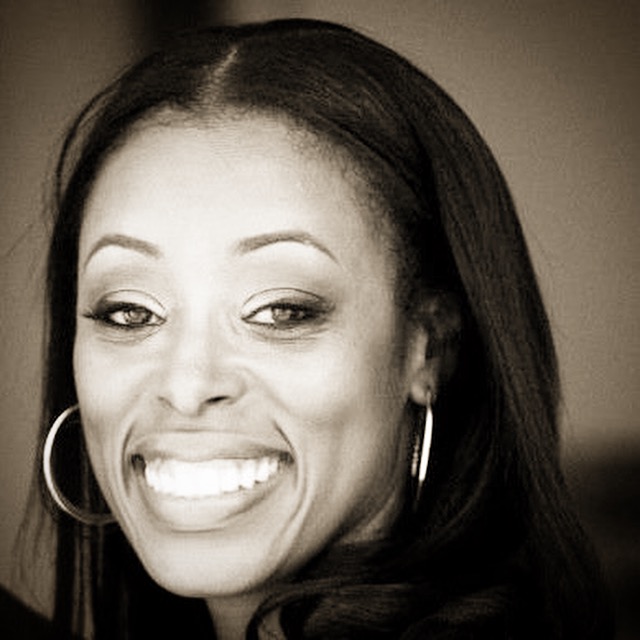 Ryane Nicole Granados is a Los Angeles native whose writing finds its roots in her love of community and her belief that Black motherhood is an act of social justice. She is inspired to write stories of survival that magnify the marginalized while also unearthing the splendor of second chances. Recently named the 2021 Established Writer and Individual Arts Fellow by the California Arts Council, her work has been featured in various publications, including Pangyrus, The Manifest-Station, High Country News, The Atticus Review, and LA Parent Magazine. Her storytelling has also been nominated for a Pushcart Prize and showcased in KPCC's live series Unheard LA.
Sarah Haufrect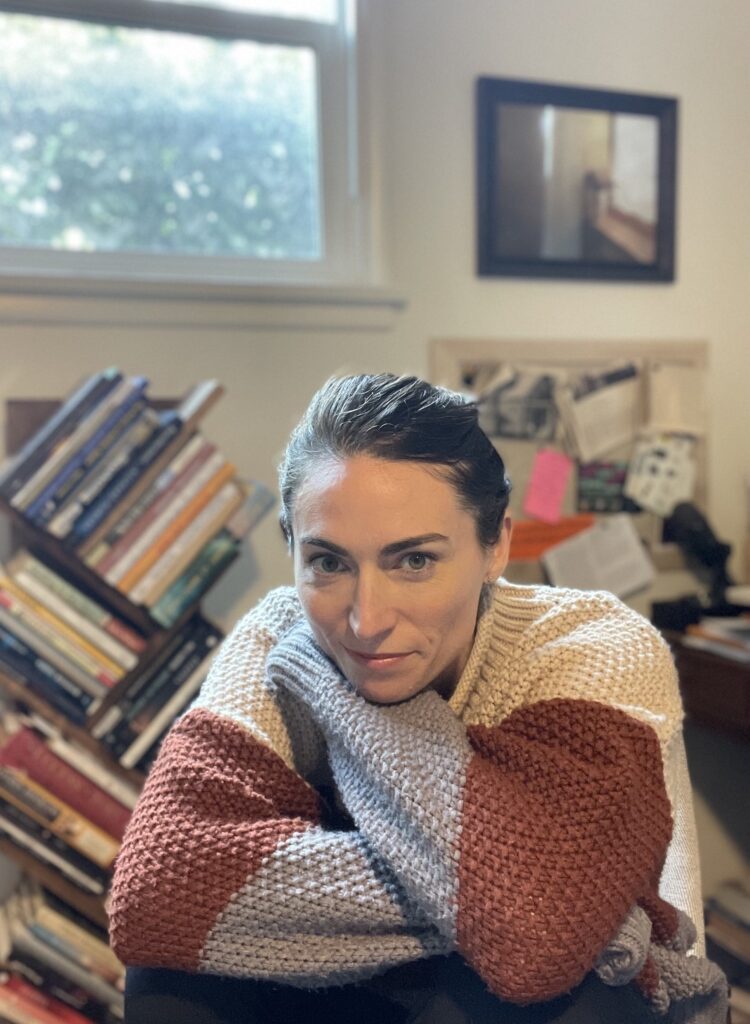 Sarah Haufrect is a writer, communications director, and mental health advocate. She holds a BA from UC Berkeley and an MFA from Otis College of Art and Design, where she started the novel from which her story "The Makeup Lesson" is an adapted excerpt. Since 2021, she has served on the board of directors for NAMI: WLA, the West Los Angeles affiliate of the National Alliance on Mental Illness. Recently, she was a 2021-22 BookEnds fellow through Southampton Arts — Stony Brook University. Sarah lives in Culver City with her husband, their dog, and over 10,000 comic books.
J. P. Higgins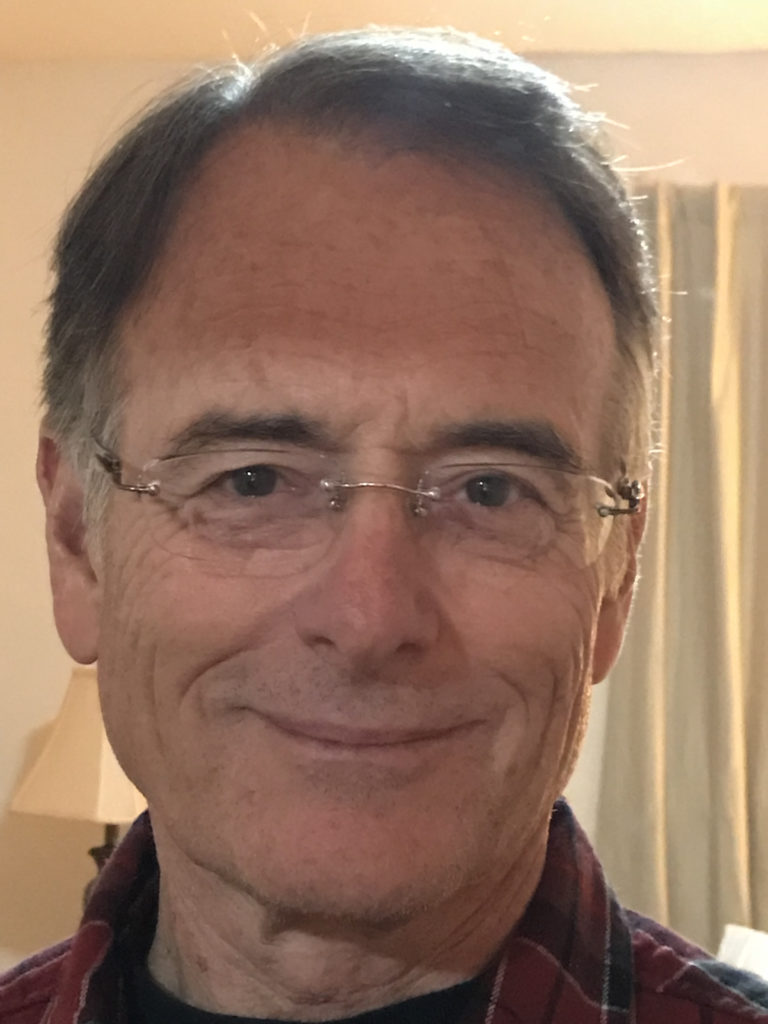 J.P. Higgins, a denizen of the San Fernando Valley in Los Angeles, writes fiction and poetry to pique interest and curiosity, to elicit surprise and delight. Higgins's non-fiction interviews, business articles, and biographical sketches have appeared in both domestic and European magazines. His current project is a book-length biography of Isabelle Palms Buckley (1900-1986), the founder of The Buckley School where Higgins formerly served as Chairman of the Board of Trustees. He is a thirteen-year member of Independent Writers of Southern California (IWOSC). "Trouble Helping" is his second fiction piece to appear in the Made in L.A. anthology series.
Christina Hoag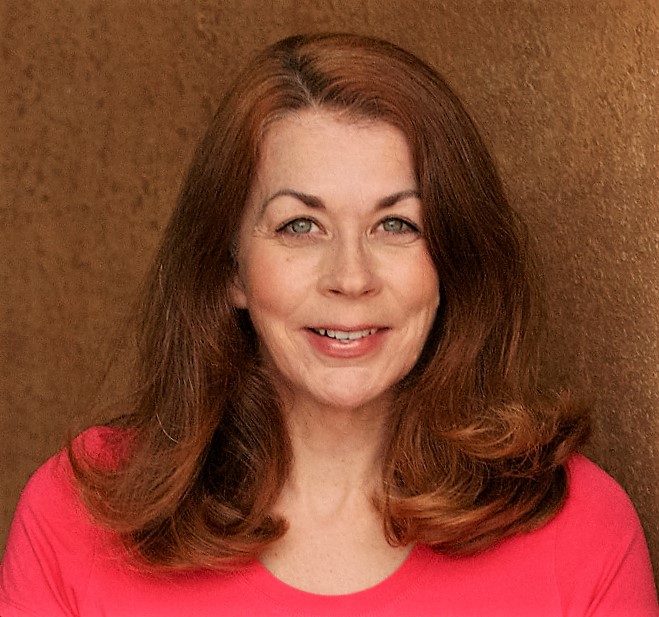 Christina Hoag is the author of novels Law of the Jungle, The Blood Room, Girl on the Brink, and Skin of Tattoos, and co-authored Peace in the Hood: Working with Gang Members to End the Violence. A former journalist for the Miami Herald and Associated Press in Los Angeles, she reported from Latin America for major media including Time, Business Week, New York Times, Financial Times, and Houston Chronicle. Her short stories and essays have been published in numerous literary reviews, including Toasted Cheese, Lunch Ticket and Shooter, and have won several awards.
Tiara Ito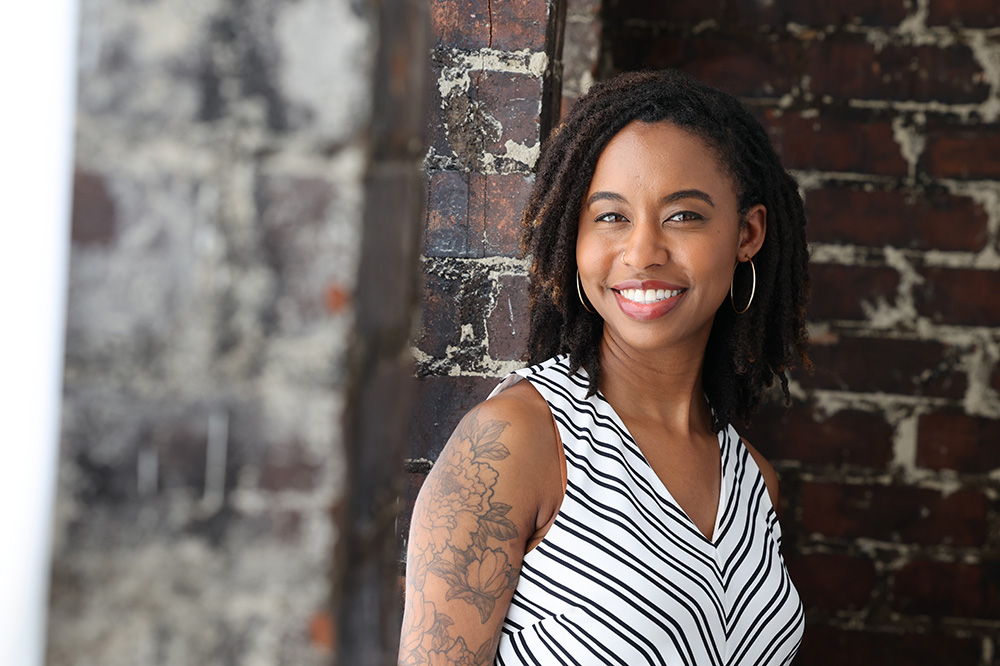 When Tiara Ito is not writing, she's off somewhere thinking about it. Tiara lives, works, and writes from her home in Los Angeles, wrapped in her coziest blanket. With a background in Art and Design, she sees writing as a way to use words to paint on the page. She enjoys writing gripping tales about complex family relationships and the complicated emotions that remind us daily how human we are. She writes short stories and is experimenting with serial fiction while she completes her Creative Writing Certificate at UCLA Extension. Her story in this anthology is her first in the Made in L.A. series.
Catie Jarvis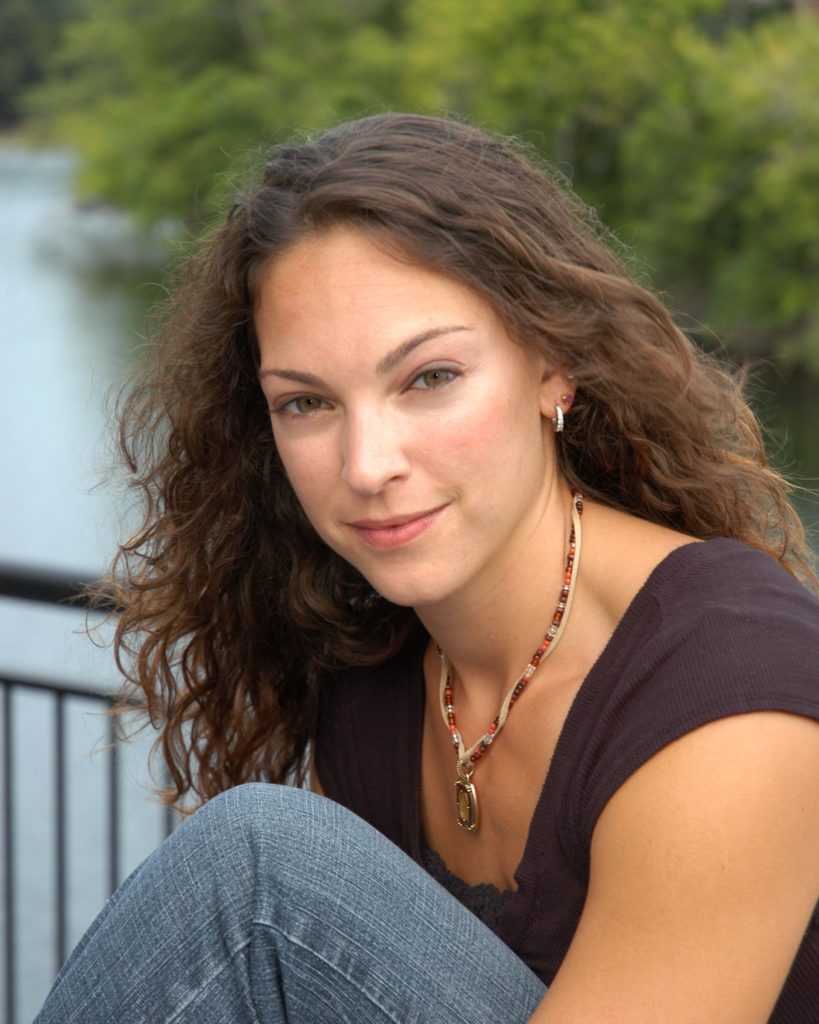 Catie Jarvis is an author of fiction, as well as a yoga instructor, a competitive gymnastics coach, an English and writing professor, a surfer, and a mom. She received her B.A. in writing from Ithaca College, and her MFA in creative writing from California College of the Arts. She grew up on a lake in northern New Jersey and now lives in Los Angeles with her husband, daughter Skywalker, and lots of surfboards. She finds the world to be a strange place and loves writing that examines the ambiguity of "reality." Her debut novel, The Peacock Room, is available on Amazon. This is Catie's second appearance in the Made in L.A. anthology series.
Jovon C. Johnson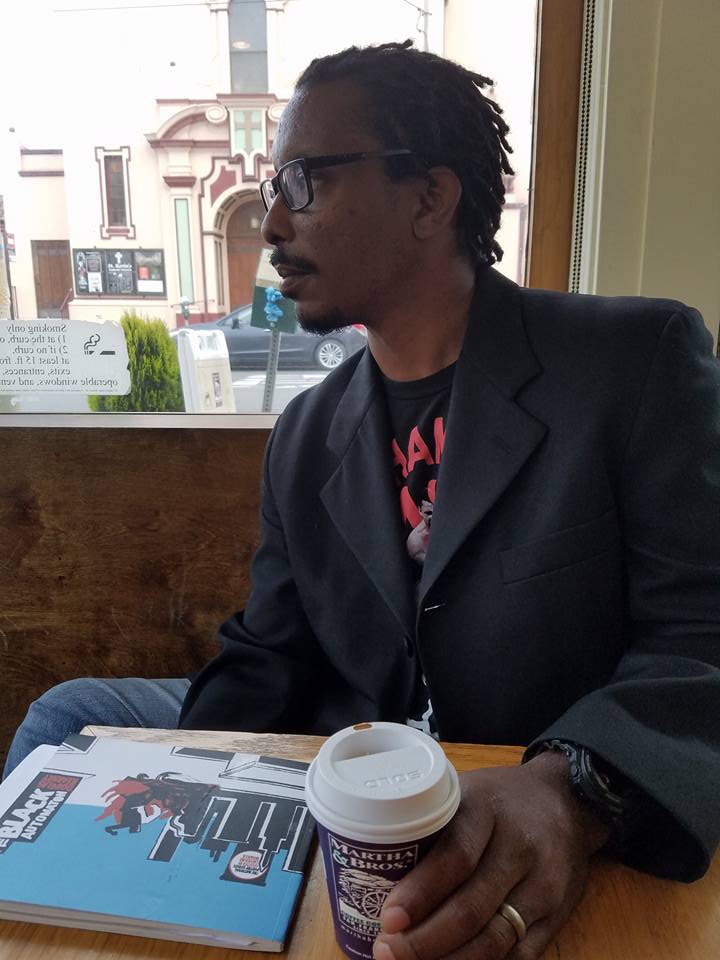 Jovon C. Johnson was born and raised in Compton, California. Educated at San Diego State University, Oregon State University, and Antioch University Los Angeles, where he received an MFA in Creative Writing. He is a Kimbilio Fellow and the author of a poetry collection, Keep Striving. He assisted in the creation of the Kuumba Journal at San Diego State University. His work has appeared in SoMa Literary Review, Caesura Journal and Elsewhere Lit. He is an avid outdoorsman who spends most of his time getting lost in nature.
Laura McGhee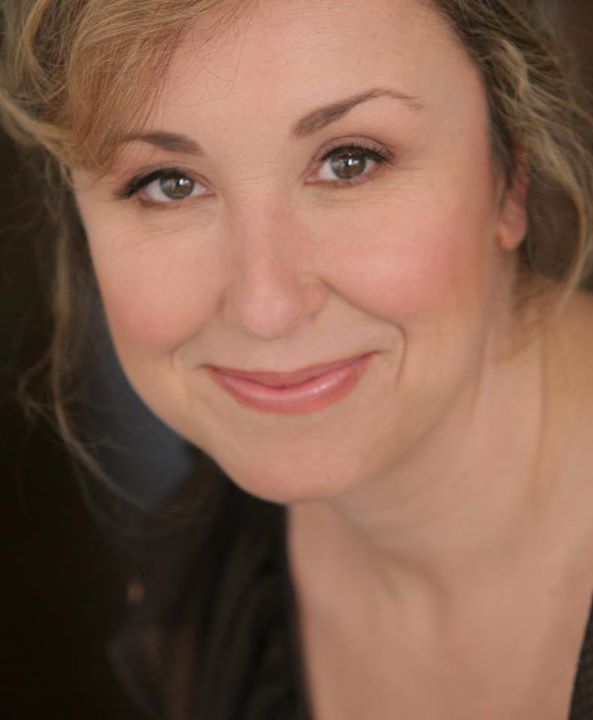 Laura McGhee, a Canadian transplant, is an alumna of The Second City Theater and has a B.A. in French Literature — which has been super marketable. She has written several award-winning plays, which have been performed on CBC Radio, at the Just 4 Laughs Festival, and in venues in Halifax, Orlando, Minneapolis, Vancouver, New York, and L.A. Her television-writing career includes programs on CBC, CTV, and The Comedy Network. She has been nominated for a Gemini Award and a Canadian Comedy Award twice. She is also a certified airline transport pilot and a flight instructor. Her popular web series — "Lady Pilot" — explores the literal and figurative ups and downs of flying. And her first novel, The Lineholder, is based on her experiences as an airline pilot. Follow her somewhat ridiculous life at www.lady-pilot.com.
Karter Mycroft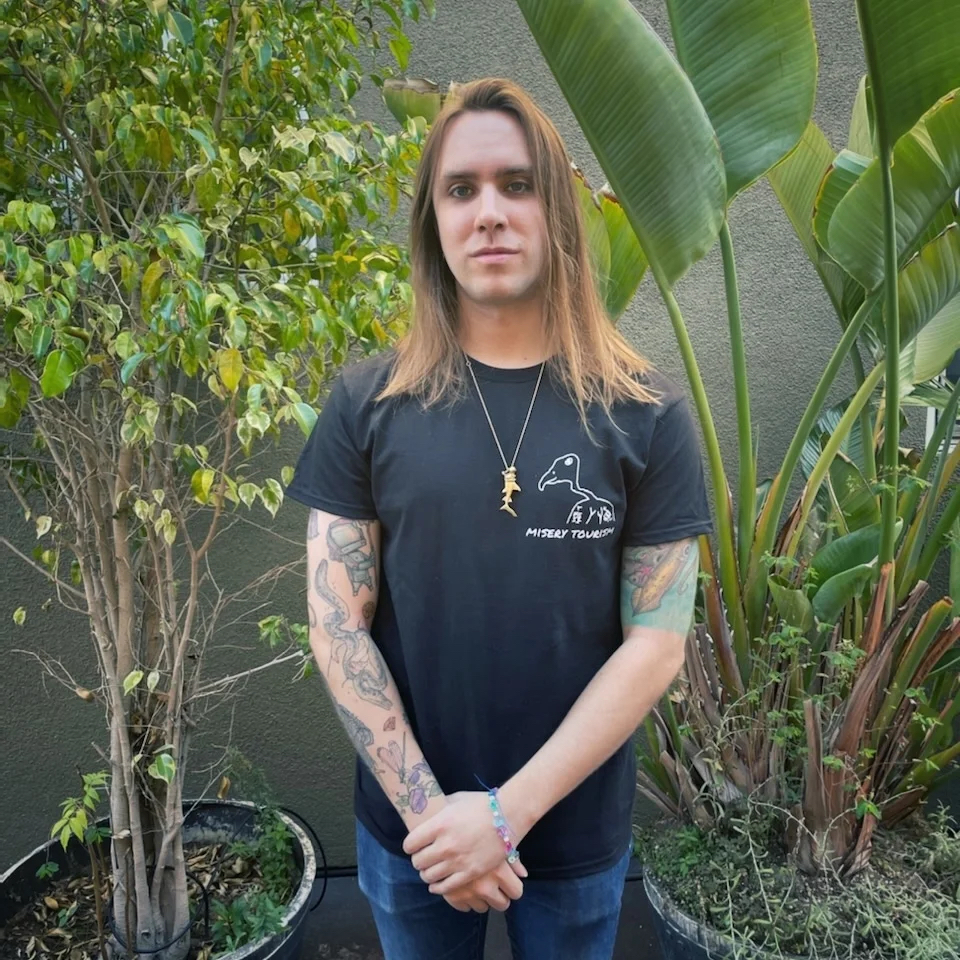 Karter Mycroft is an author, editor, musician, and fisheries scientist from Los Angeles. Karter writes on the beach by asking the dead fish for ideas. You can find them on Twitter @kartermycroft or online at kartermycroft.com.
Noriko Nakada
Noriko Nakada is a multi-racial Asian American who creates fiction, nonfiction, poetry, and art to capture the hidden stories she has been told not to talk about. Publications include her memoir series: Through Eyes Like Mine, Overdue Apologies, and I Tried. Through Eyes Like Mine was shortlisted for the 2040 Book Award. Excerpts, essays, fiction, and poetry have appeared in Catapult, Meridian, Kartika, Hippocampus, and Linden Avenue. She is a member of the leadership team for Women Who Submit, an organization empowering women and non-binary writers to submit their work for publication.
Mary Anne Perez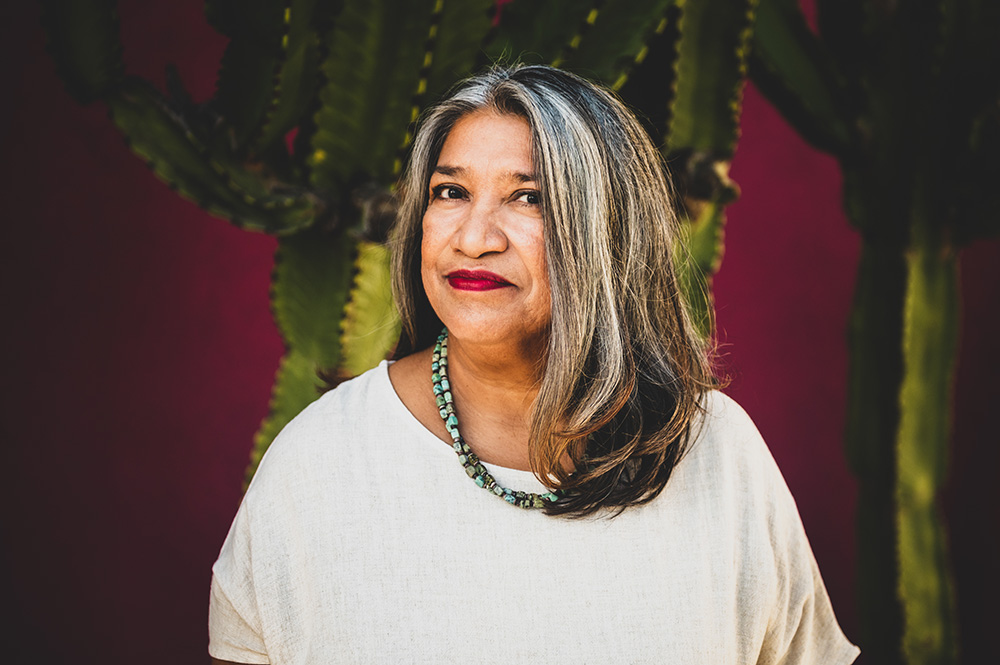 Mary Anne Perez lives in Long Beach, California. She was chosen as a 2020 Writing By Writers Fellow and was long-listed in the Autumn 2021 Reflex Fiction competition. Her work has appeared in Reflex Fiction, Shark Reef, Manifest-Station, the Los Angeles Times, Orange County Register, and Long Beach Press-Telegram. She has read her work at the Billie Jean King Main Library and for the Womxn's Write Inn collective. She is writing a memoir about her family's service in World War II and a fairytale about a brown girl who climbs apricot trees and inherits a shawl knitted through the generations.
Thea Pueschel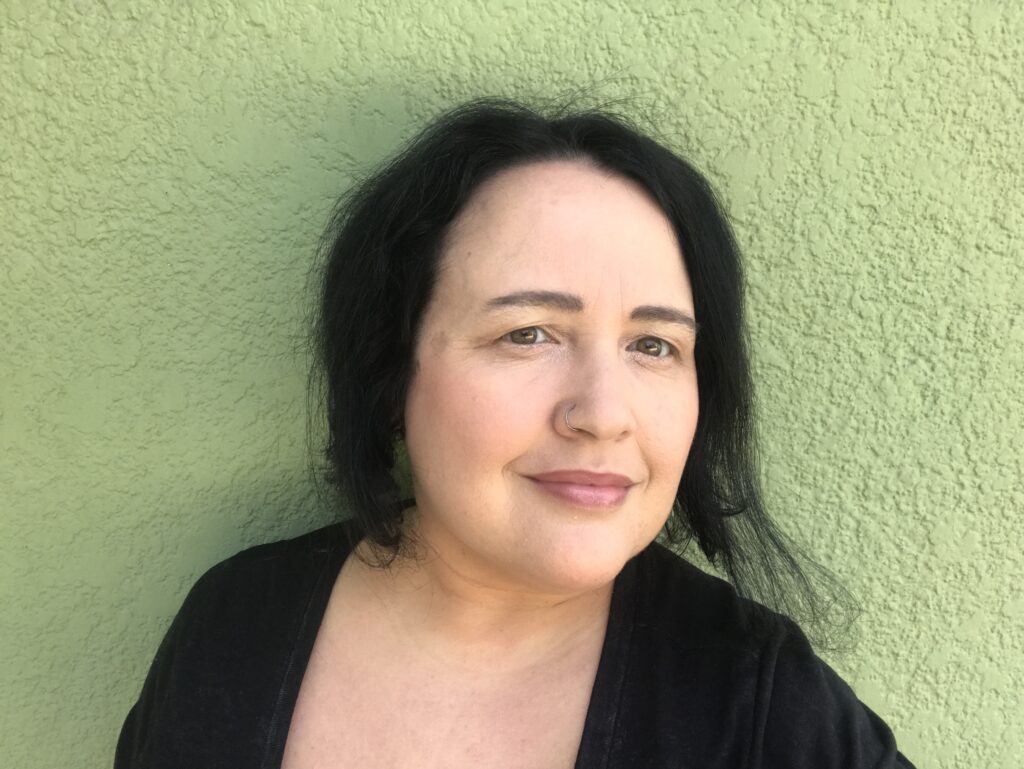 Thea Pueschel is a writer that is equal parts technical and literary, a multi-media artist, yoga teacher, hypnotherapist, blog managing editor for Women Who Submit, a facilitator for Shut Up & Write, a California Arts Council Panelist 2022, and a Dorland Arts Colony Resident. Thea's published works can be found in Short Edítion, Perhappened, and the WWS Gathering Anthology, among others.
Tisha Marie Reichle-Aguilera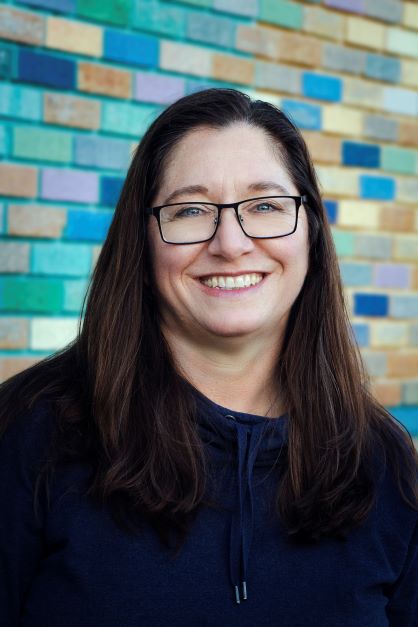 Chicana feminist and former rodeo queen, Tisha Marie Reichle-Aguilera (she/her) writes so the desert landscape of her childhood can be heard as loudly as the urban chaos of her adulthood. She is obsessed with food. A former high school teacher, she earned an MFA at Antioch University Los Angeles and is a PhD candidate at USC. Her fiction has been nominated for a Pushcart Prize, Best of the Net, Best Microfiction, and featured in Best Small Fictions 2022. Her YA novel, Breaking Pattern, is forthcoming with Inlandia Books. She's a Macondista and works for literary equity through Women Who Submit. Find out more at http://tishareichle.com/
Ryan Shoemaker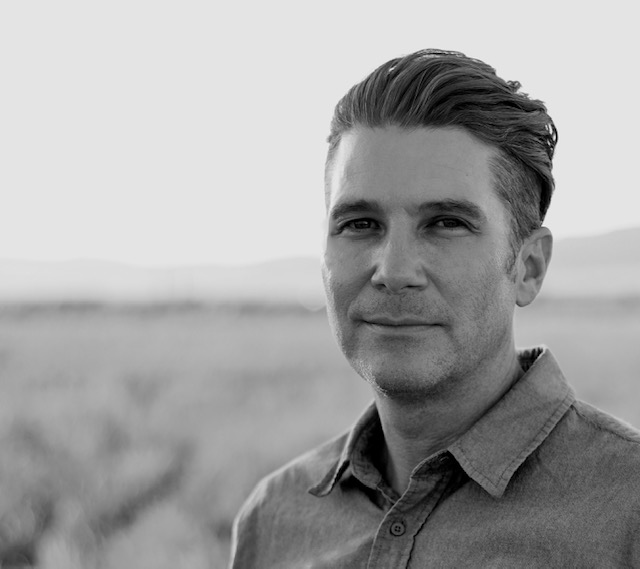 Ryan Shoemaker's debut story collection, Beyond the Lights, is available through No Record Press. T.C. Boyle called it a collection that "moves effortlessly from brilliant comedic pieces to stories of deep emotional resonance." Ryan's fiction has appeared in Gulf Stream, Santa Monica Review, Booth, and Juked, among others. Find him at RyanShoemaker.net.
Hazel Kight Witham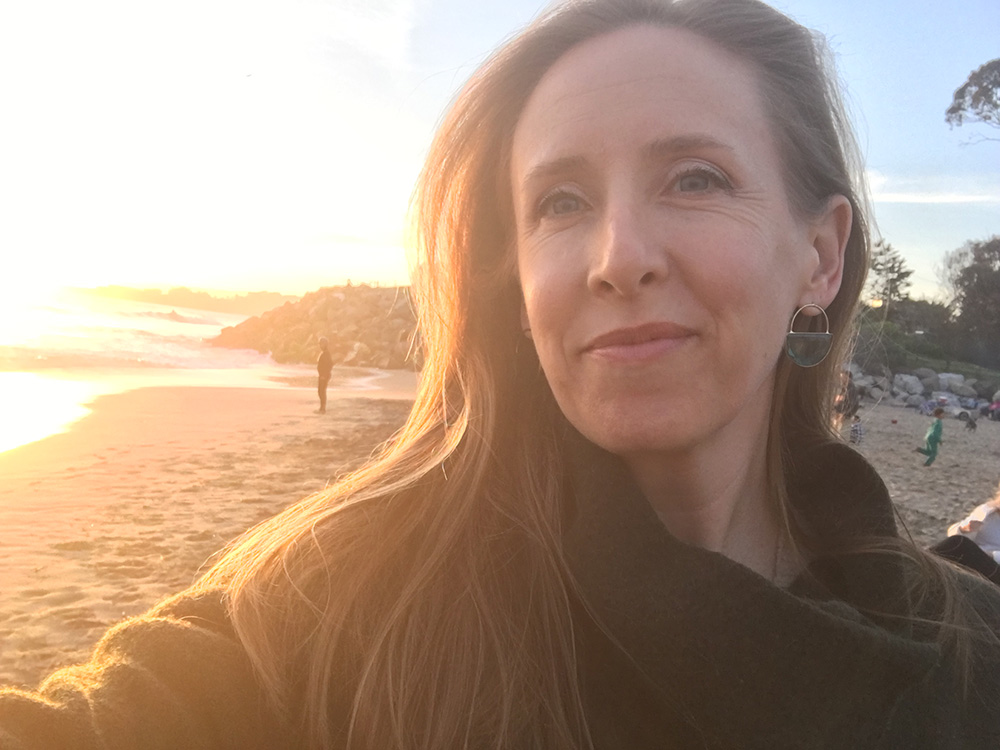 Hazel Kight Witham is a mother, teacher, slam poetry coach, and writer who was made in Los Angeles and still calls it home. She has published work in The Sun, Bellevue Literary Review, Integrated Schools, Mutha Magazine, Cultural Weekly, Rising Phoenix Review, and other journals. She is a proud public school teacher in LAUSD and was a 2020 finalist for California Teacher of the Year. Since November 2008, she has shepherded more than two thousand students through National Novel Writing Month.
Anthology Series Editors
Sara Chisolm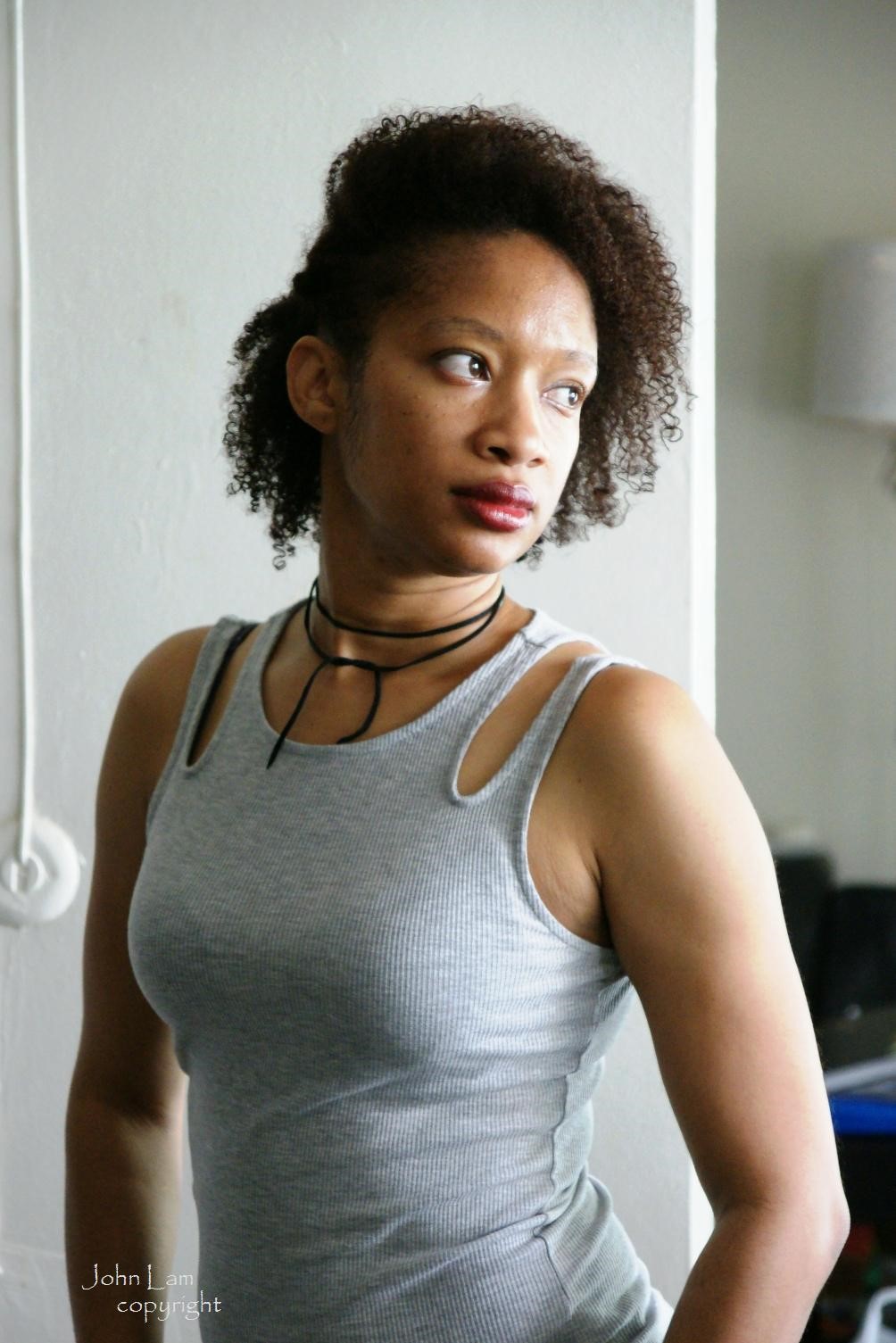 Sara Chisolm is a speculative fiction writer based in the Los Angeles area. Her urban fantasy short stories "Serenade of the Gangsta," "The Fortune of the Three and the Kabuki Mask," and "We Found Love as the Undead," were featured in the second and third volumes of the Made in L.A. fiction anthology series.
Gabi Lorino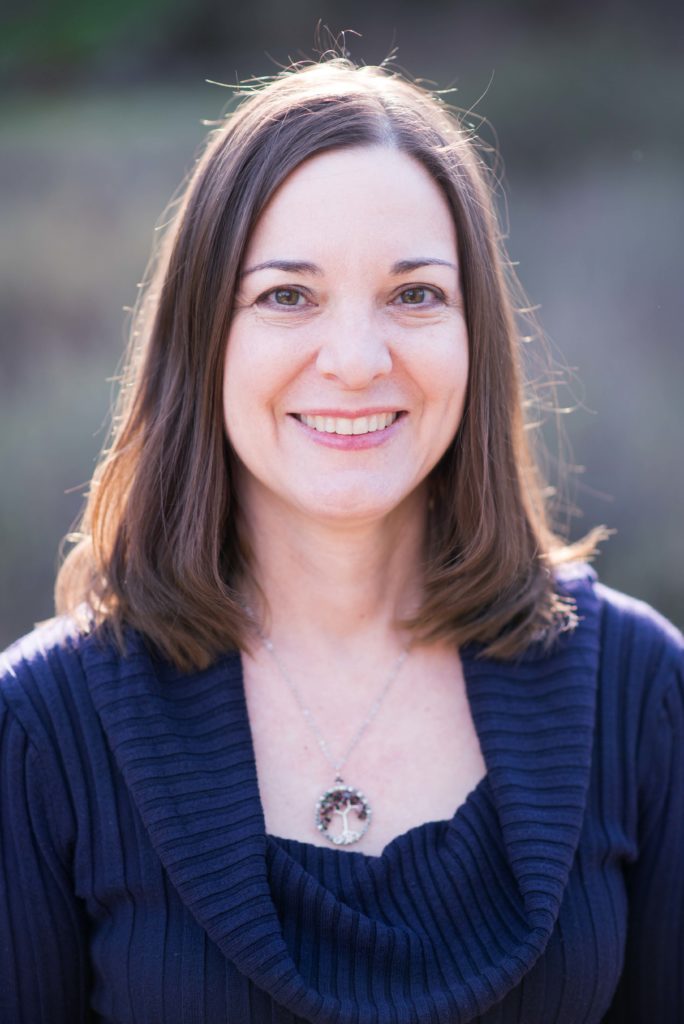 Gabi Lorino is a writer, editor, and organizer of people, tasks, and information, currently based in Fort Wayne, Indiana. Her articles and short stories have been published in newspapers, websites, newsletters, magazines, and books. She has self-published one novel, A Magical Time Called Later, in addition to a journal series. She is a founding member of Made in L.A. Writers and serves as a co-editor for the Made in L.A. fiction anthology series.
Allison Rose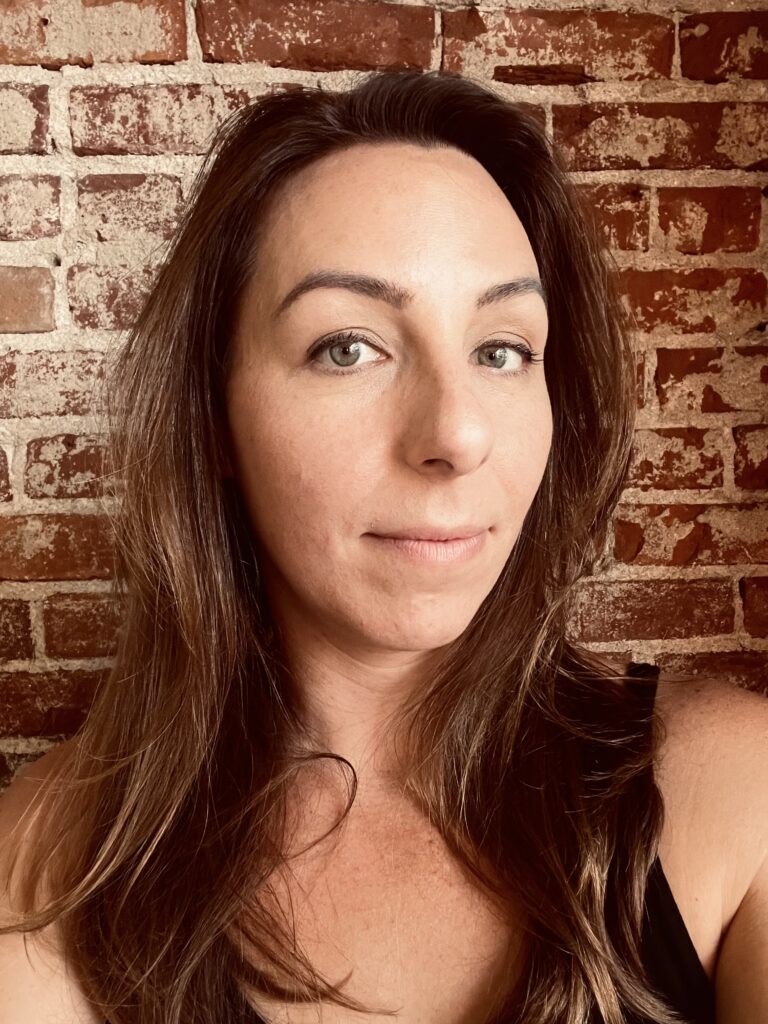 Allison Rose is a novelist, screenwriter, and visual artist born and raised in Los Angeles. While Rose's stories vary in genre, the city often acts as a diverse backdrop for complex stories about female and LGBTQ+ characters and the deconstruction of tropes about women. Rose has worked in the entertainment industry in varying roles, including television production and music engineering. She is a founding member of Made in L.A. Writers and has used her twenty years of graphic design experience to create her own book covers, including every volume of Made in L.A. Recently, Rose has turned the lens onto herself in an upcoming memoir, which promises to be as darkly compelling and controversial as the figments of her imagination.
Cody Sisco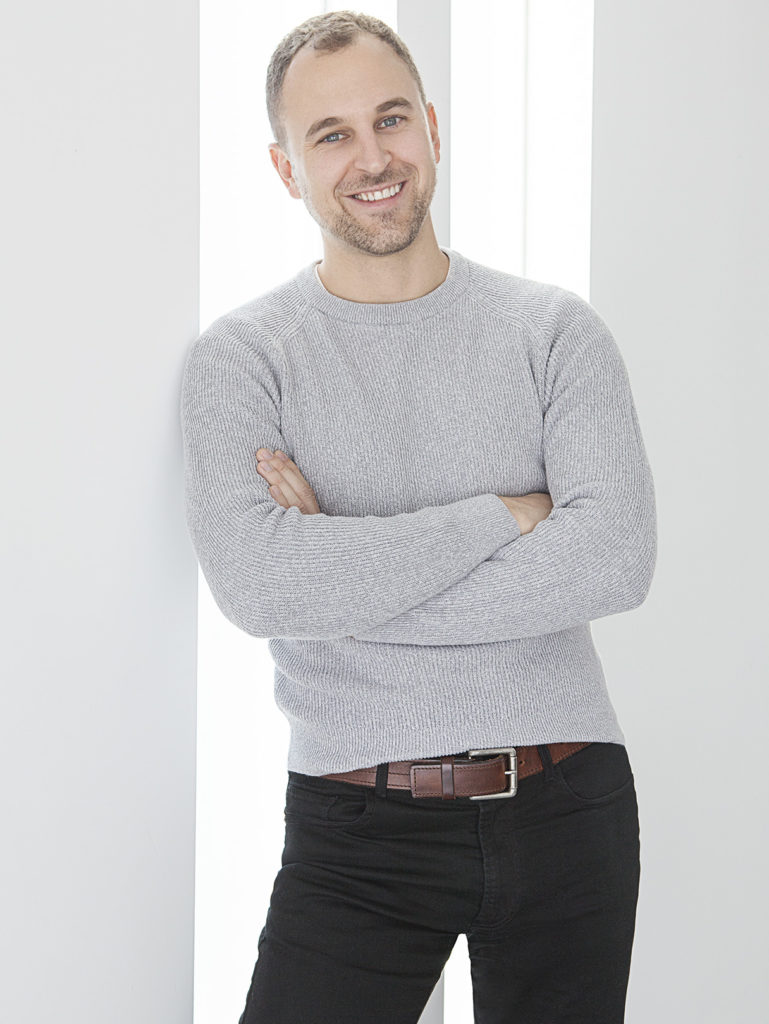 Cody Sisco is an author, editor, publisher, and literary community organizer. His LGBT psychological science fiction series includes two novels thus far, Broken Mirror and Tortured Echoes. He is a freelance editor specializing in genre-bending fiction and the acquisitions editor for RIZE Press. In 2017, he co-founded Made in L.A. Writers, an indie author co-op dedicated to the support and appreciation of independent authors. His startup, BookSwell, is a literary events and media production company dedicated to lifting up marginalized voices and connecting readers and writers in Southern California and beyond. He serves as a co-executive on the board of governors for the Editorial Freelancers Association and as a board member at APLA Health.
Vol. 5 Volunteer Editing Team
Andrea Auten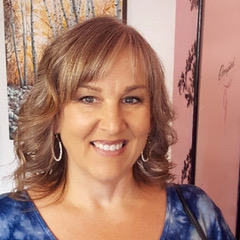 Andrea Auten is a writer, artist, arts teacher, and adjunct writing faculty for Antioch University Los Angeles where she also works as a writing specialist. Co-founder of The Scapegoat Guild Podcast and The DWG writers group, she is working on her novel. Find Andrea at https://www.andreaauten.com/ She served as a submissions reader for Vol. 5.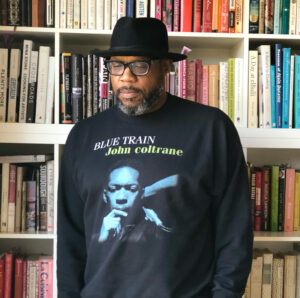 Andre Hardy is a novelist, essayist, screenwriter, ghostwriter, critic, activist, and former professional athlete. He has a bachelor's in Communications from St. Mary's College of California and an MFA in Creative Writing from Antioch University in Los Angeles. Andre's essays, interviews, and critical analysis have appeared in LA Tribe Magazine, Lunch Ticket, The Los Angeles Review of Books, San Mateo Times, and Redwood City Tribune. He was nominated for the James Kirkwood Literary Prize for an excerpt from his soon-to-be-released debut novel, Playing Coltrane. Originally from San Diego, Andre lives in Los Angeles with his beautiful wife, renowned Buddhist meditation teacher JoAnna Hardy.
Catie Jarvis
Catie served as a submissions reader for Vol. 5. Read Catie's bio above.
Aatif Rashid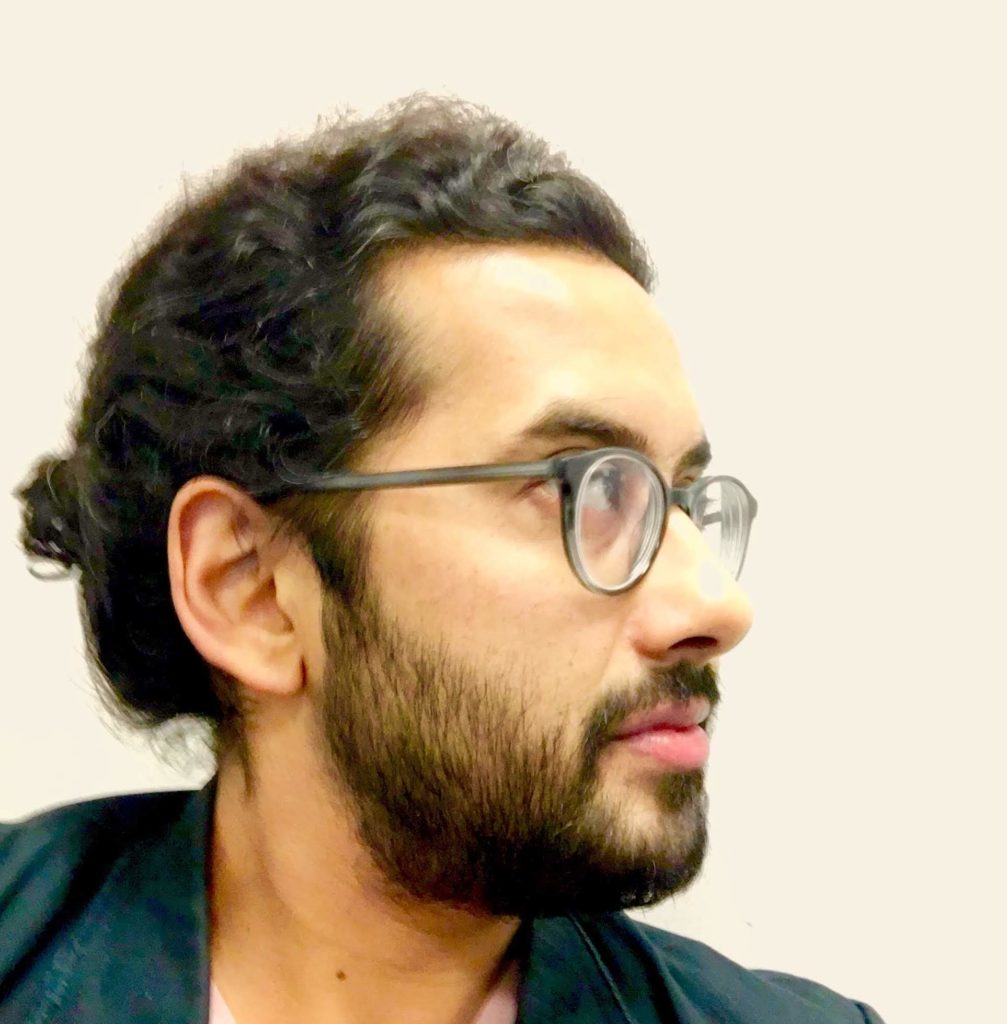 Aatif Rashid is the author of the novel Portrait of Sebastian Khan (2019). He has published short stories in The Massachusetts Review, Arcturus, Barrelhouse, Triangle House Review, and X-R-A-Y, among other places, and nonfiction in The Kenyon Review, Lit Hub, and The Los Angeles Review of Books. He served as a story editor for Vol. 5.
Hazel Kight Witham
Hazel served as a story editor for Vol. 5. Read Hazel's bio above.