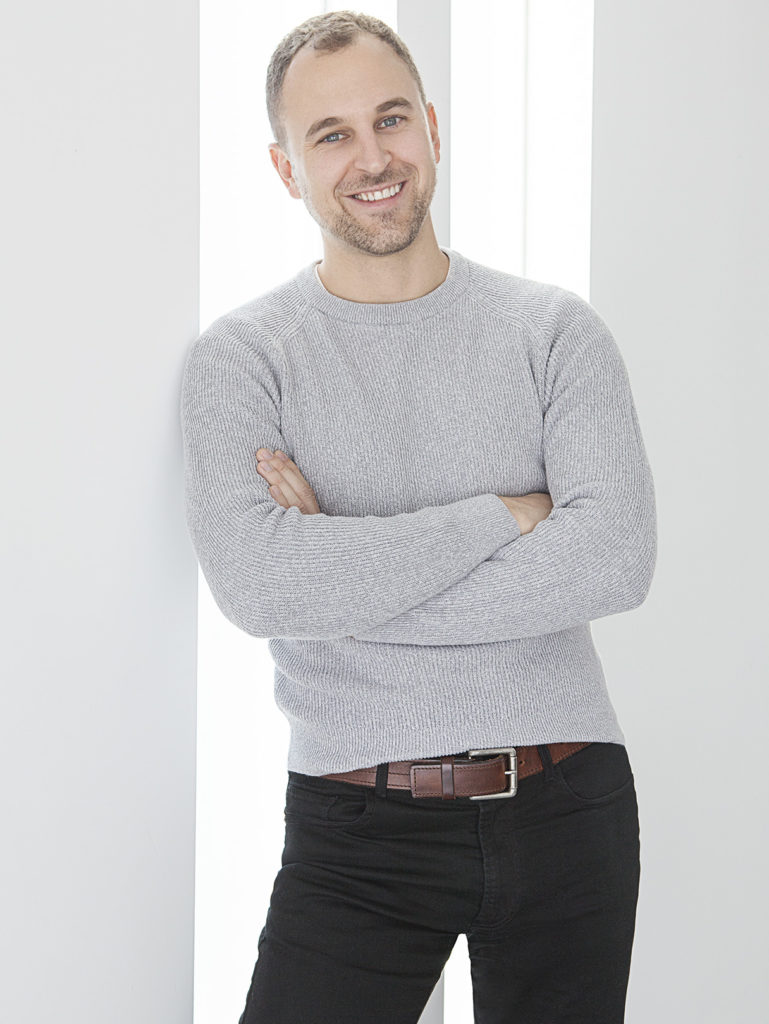 About the Author
Cody Sisco is an author, publisher, and literary community organizer.
As an author, Cody's speculative fiction straddles the divide between plausible and extraordinary. His Resonant Earth Series includes two novels thus far, Broken Mirror and Tortured Echoes, and a short story prequel, Believe and Live. Altered Bodies, the third volume in the series, is due out in 2021.
In 2017 Cody co-founded Made in L.A., an indie author co-op dedicated to the support and appreciation of independent authors. His imprint, Resonant Earth Publishing, markets and promotes the Made in L.A. annual fiction anthology.
Cody is a Los Angeles Review of Books / USC Publishing Workshop 2017 Fellow and a co-organizer of the Los Angeles Writers Critique Group. His startup, BookSwell, makes the LA literary landscape easier to navigate, introduces readers to new writing, and interweaves digital and real-life literary experiences.
Find out more on Cody's website.
Books
Broken Mirror
Smart, complex, and imaginative science fiction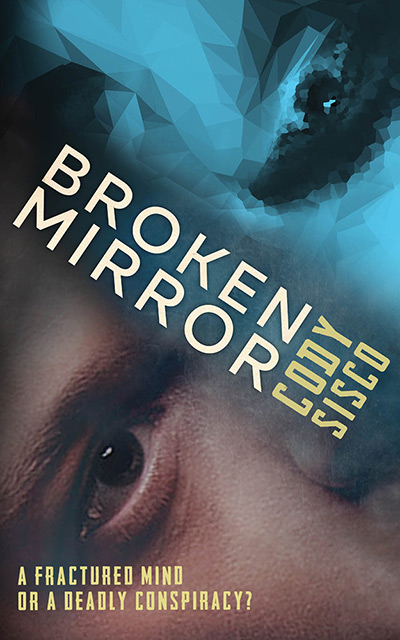 Paperback
eBook
Broken Mirror: the start of a smart, complex, and imaginative cyberpunk alternate history saga. Literary science fiction from a fresh, young voice.
In a mirror universe, a mentally ill young man searches for his grandfather's killer.
Someone killed Jefferson Eastmore. His grandson Victor is sure of it, but no one believes him.
Diagnosed with mirror resonance syndrome and shunned by Semiautonomous California society, Victor suffers from hyperempathy, blank outs, and sensory overload. Jefferson devoted his life to researching and curing Broken Mirrors like Victor, but now that he's gone, Victor must walk a narrow path between sanity and reclassification—a fate that all but guarantees he'll lose his freedom.
With its self-driving cars, global firearms ban, and a cure for cancer, the world of Broken Mirror may sound utopic, but history has taken a few wrong turns. The American Union is a weak and fractious alliance of nations in decline. Europe manipulates its citizens through propaganda. And Asia is reeling from decades of war. Amid shifting geopolitical sands, Broken Mirrors like Victor find themselves at a crossroads: evolve or go extinct.
Tortured Echoes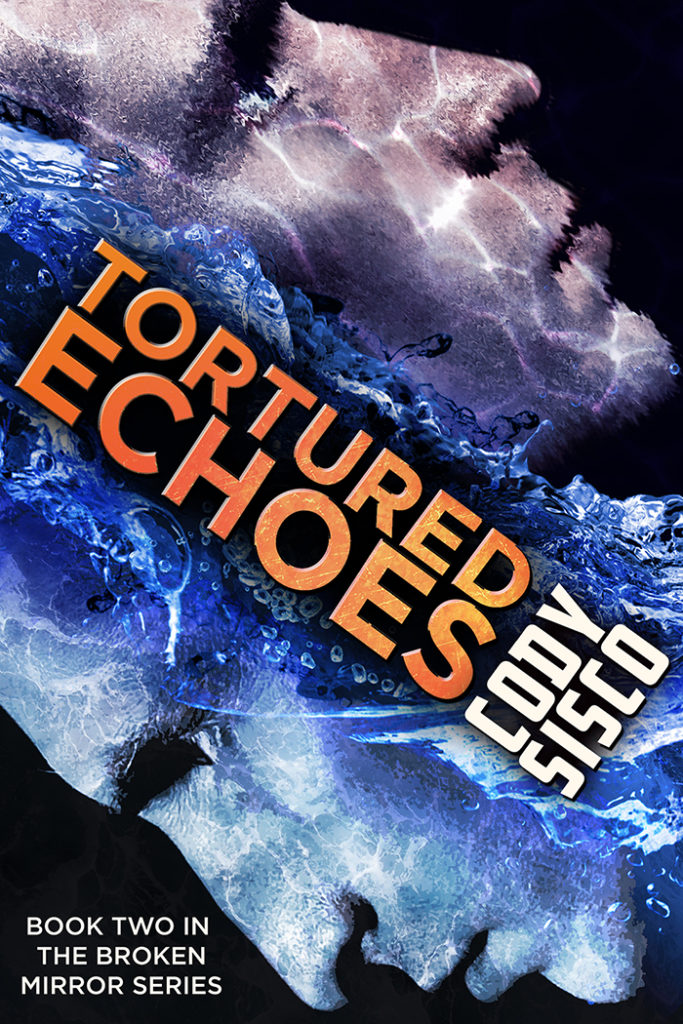 Paperback
eBook
Bioinformatics whiz Victor Eastmore at long last gains control over his frightening mirror resonance syndrome, but he still believes his grandfather was murdered.
Victor's best hope for finding justice lies in New Venice, a tourist town in the Louisiana Territories where his family's company is exploring new treatment options for so-called "Broken Mirrors" and the stim addicts who experience similar symptoms–blank outs, synesthesia, and euphoria. Only by confronting Samuel Miller, the MRS "patient zero" who was responsible for the Carmichael Massacre, can Victor learn the truth. To do that, Samuel must first be weaned off Personil, the drug that keeps his mirror resonance syndrome in check.
Can Victor learn the data egg's darkest secrets without unleashing a violent madman?
Meanwhile, a cult dedicated to the sanctity and purity of human life disrupts New Venice with protests and vandalism. When they take an interest in stopping BioScan from medicating MRS patients, including Samuel Miller, Victor finds himself with unlikely allies and divided loyalties.
As pressure builds for the nations of the American Union to pass new legislation to control Broken Mirrors, Victor must become an effective advocate for people with MRS or risk being institutionalized along with them.
A fast-paced sequel to Broken Mirror, Tortured Echoes continues the sci-fi detective saga of Resonant Earth. In this installment, fans of Broken Mirror will finally get answers to their questions: Why was Jefferson Eastmore killed? How did it happen? Who was responsible?
Revisit the world of self-driving cars, stunsticks, brainhackers, and herbalism with Victor, Elena, Ozie, Tosh, and Karine, and several new figures that might help Victor chart a new course for his future, or condemn him to madness.
Forthcoming
Altered Bodies, the third volume of the series, is due out in 2021. Subsequent novels set on Resonant Earth will see Victor continue his quest in search of the truth behind his condition.
Stories in Made in L.A.
Vol. 1
"Little Woman" by Cody Sisco
A workplace harassment incident has severe consequences when the victim shrinks to doll-size.
"Salt in the Hell Mouth" by Cody Sisco
The demonic invasion of Los Angeles is underway and only a curanderx can stop it.
"Unquiet Baggage" by Cody Sisco
On a train in Highland Park, a dead man's ghost bemoans his husband, his murderer.
Vol. 2
"Face" by Cody Sisco
When a haunting face appears on a freeway overpass, a lonely young man slips into L.A.'s dark magical underbelly.
We'd all learned in Romeo and Juliet that love unhinged.
Vol. 3
"Call Us Home" by Cody Sisco
The LApocalypse is on its way and only Salt, the curanderx, can stop it.
Wondering how my otherworldly colleagues will contact me now, I go to the kitchen and drink the last of the goat's milk, pop four Lactaids and a few more anti-gas tablets, and start toward the shower.