Stay At Home and Read Free e-Book Versions of Made in L.A. Volumes 1 and 2
Over the next few weeks, LA is going to pass through a crucible in terms of patients and healthcare capacity.

Many of us are staying at home to reduce the spread of the virus and the burden on hospitals while essential workers are continuing to keep the engine of society running. Bookstores and libraries are closed through at least April 19 and likely beyond, as are many other businesses (not to mention schools!).

The ongoing crisis and its aftermath have upended plans for everyone and will continue to do so for a long time.

To do our part in responding to this crisis, we're making Vols. 1 and 2 of our anthologies available for free. It's our gift to and on behalf of all Angelenos.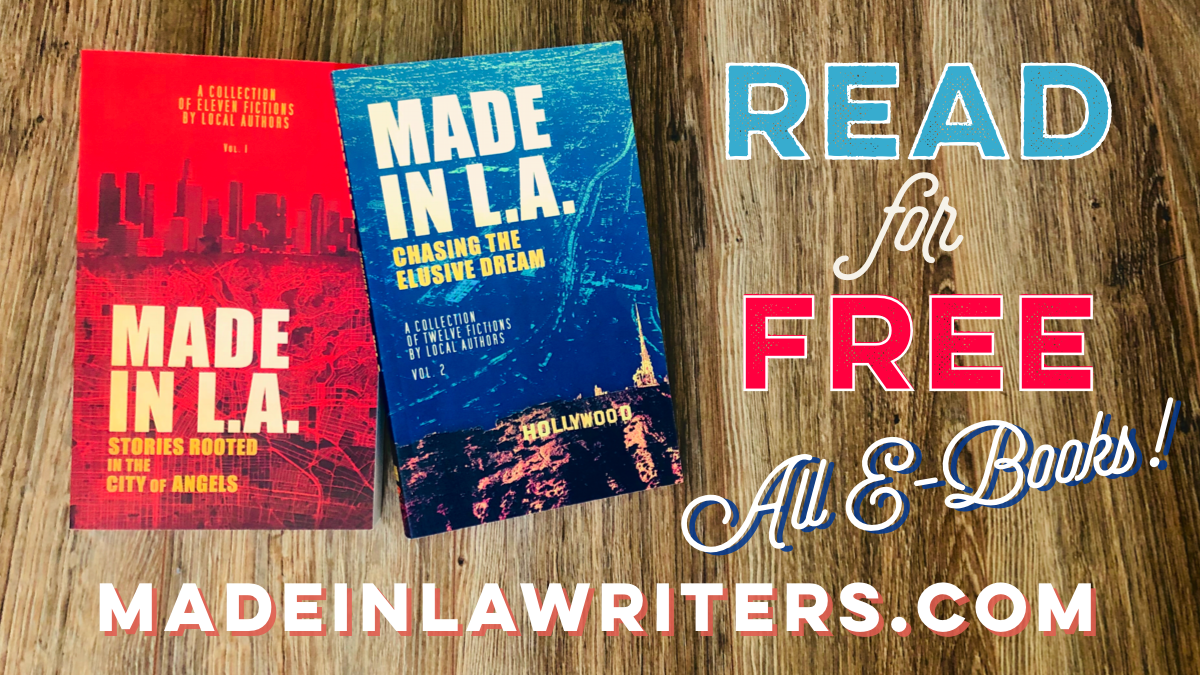 Listen to Made in L.A. on the radio
Recent Appearances
Submissions for Vol. 3 are Closed
The open submissions period for short fiction for our third annual anthology of stories that prominently feature L.A. settings is now closed. For more details, see our submission guidelines.
About Made in L.A.
The Made in L.A. indie author co-op is a Los Angeles-based group of writers dedicated to the support and appreciation of independent authors.
While our styles, themes, and story locales differ, our work is strongly influenced by our hometown and underpinned by the diverse culture and life of L.A.
Indie authors face formidable challenges: fragmented audiences, intense competition in a crowded market, and traditional publishers' deep pockets. Increasing the visibility of our books continues to be uphill climb. Going the independent route can also be lonely.
We came together to offer mutual support, to raise our voices together, and showcase burgeoning indie author talent in the Los Angeles area and beyond. To stay up-to-date, sign up for our newsletter, and read about our authors below.